The different types of billiards
Your decision is made, you are going to buy a pool table. After researching the subject, you still haven't been able to make up your mind. Indeed, it is not easy to know whether or not the pool table will be suitable for your needs. To help you choose, we will list the different types of billiards and their specificities. Also discover the criteria to be taken into account for the purchase of the table.
A convertible pool table for its versatility
If you want to invest in versatile equipment, bet on a convertible pool table. If you're short on space or looking for a practical and aesthetic convertible billiard table , this converts into a classic table so you can save space when you're done playing. When you're not having fun with it, you can use it as a dining table or even a desk. Most models you will find on the market have a tray that can be removed in just a few movements. Under this board are hidden the billiard table and storage for the kits.
The convertible pool table is a practical solution if you have limited space. Today, manufacturers compete for ideas to offer models that are as stylish as ever. Moreover, it is quite possible to find a convertible billiard table adapted to your style of decoration. To do this, we recommend that you shop around online stores.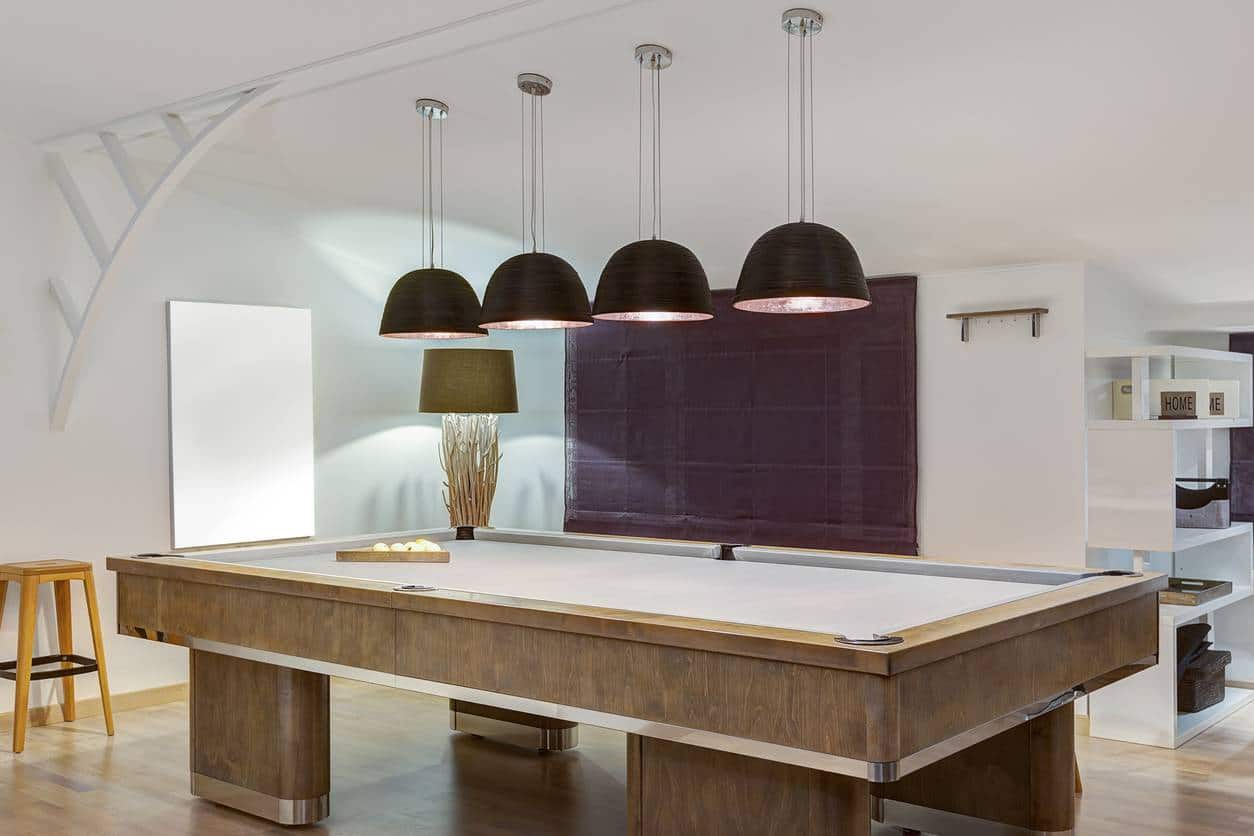 A multi-game pool table for more fun
It's okay to always want more, especially when it comes to family fun . However, financially, this is not easy. So, if you want to enjoy other games, we recommend that you invest in a multi-game table. This is a table game with several boards. You can play arcade games, board games, table football and of course play pool games.
In terms of price, the multi-game table may cost more than the convertible billiards table . It is also intended for families who want to invest in a single piece of furniture and thus save space, but also and above all for those who wish to have several games.
What criteria to choose your pool table?
If you are only interested in billiards, the ideal would be to invest in a convertible pool table. Then it remains to choose the type of billiards you want to play. Note that there are three types of billiards: American (6 holes, 15 numbered balls and 1 white ball), English (6 holes, 7 yellow balls, 7 red, 1 black and 1 white) and snooker (6 holes, 15 balls red and 6 distinct balls).
You have probably understood it, you have to take into account various parameters when choosing a pool table. Start by thinking about where you are going to set up the pool table. Note that the improvements made in the field allow you, today, to install a pool table without having a huge room. Moreover, table models are specially designed for this.
While some billiards adapt even to small spaces, others are foldable or convertible . Apart from the dimensions, you should also dwell on the kit that comes with the pool table. This criterion depends on the model you buy, but in general, you will be entitled to a universal kit.