Music, ideal for relaxing on weekends
Music may well be the answer to a current scourge: stress. In France, a quarter of employees say they are under stress at work. When the weekend comes, we all want to relax! Listening to music, attending concerts, playing the guitar, singing… so many therapies to soothe your body and mind. So how do you relax with music?
Listening to music
It is now understood by the scientific community that music provides remarkable benefits for the body and the mind. Depending on the style of music, the expected effect will not be the same, but we know that ideal music for relaxing is around 70 beats per minute . This is the case for example of "Hey Jude! "The Beatles (74 bpm)" Angie "The Rolling Stones (68 bpm) or" Fade to black ", Metallica (70 bpm). This rhythm, aligned with the heart rate of an adult, would make our heart slow down. But this fact is especially true if we listen to music that we like and that appeals to our emotions. The sounds are indeed linked to the lived experience, and their therapeutic power is above all a question of sensation.
However, researchers, particularly in music therapy, have established that certain frequencies resonate with the nervous system and provide well-being , or even a reduction in pain in some people. By listening to relaxation music, the brain slows down its intensity and adapts to the rhythm of the music. Sometimes, these benefits are not always there, because of the injunction they convey: "relax! »They strike us … So, to feel Zen, nothing beats calm music, but to your liking.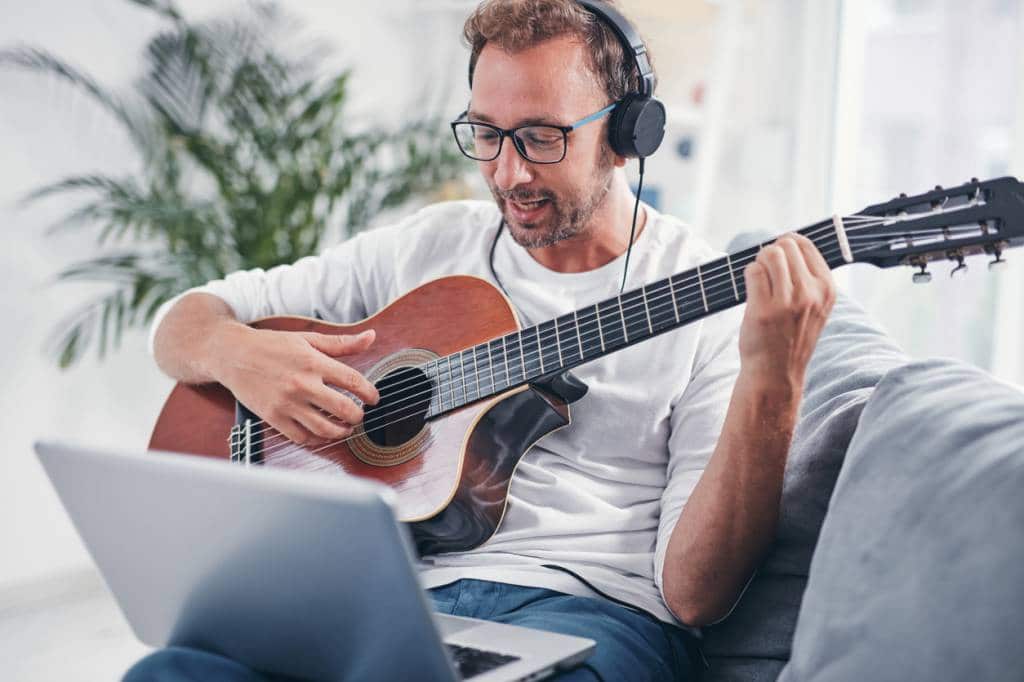 Taking guitar lessons
Playing an instrument can relax you and, above all, give you great satisfaction. The guitar is one of the instruments that you can learn at any age , as long as you are a music lover and above all motivated! Teenager, adult or senior, if you want to learn music, know that the guitar offers the advantage of taking your first steps on your own, thanks to courses on the web for example. Another advantage: the very inexpensive equipment compared to the piano or the drums for example. Whether you are rock, blues or reggae, learning the acoustic or electric guitar releases hormones of well-being, including the famous dopamine. According to a study by Loma Linda University in California (United States) and the School of Medicine and Applied Biosystems, stress is considerably reduced when you play an instrument!
Like when we listen to a song, musical vibrations impact our immune system and can even reduce pain. Our cognitive abilities develop and we learn to control our emotions. By performing a sad song, the nostalgia flies, while a rhythmic song releases all the energy channeled to work. Learning to play guitar on your own can be frustrating at times, but it can also mean pride the first time you master a difficult chord or song. And then, in terms of social bond, it's a safe bet that your guitar will fill you with joys during improvised bulls with friends!
By attending concerts
Listening to music in your bedroom or living room is good. Attending a live concert is better! In addition to the pleasure provided by the sound, it is also the atmosphere and the fact of wiggling collectively that provide unfailing pleasure. A current music concert allows you to lose more weight than a workout … A study conducted in 2018 by Patrick Fagan, British specialist in behavioral sciences, tells us that attending a music concert twice a month could lengthen the life expectancy of 9 years, because of the many factors of well-being which result from it. Self-confidence, a sense of belonging and social life are part of this happiness within reach!
Live music has favorable effects on blood pressure, heart rate, respiratory rate, quality of sleep… and can also help people prone to anxiety. Be careful, however, to protect your eardrums, at the risk of causing hearing problems.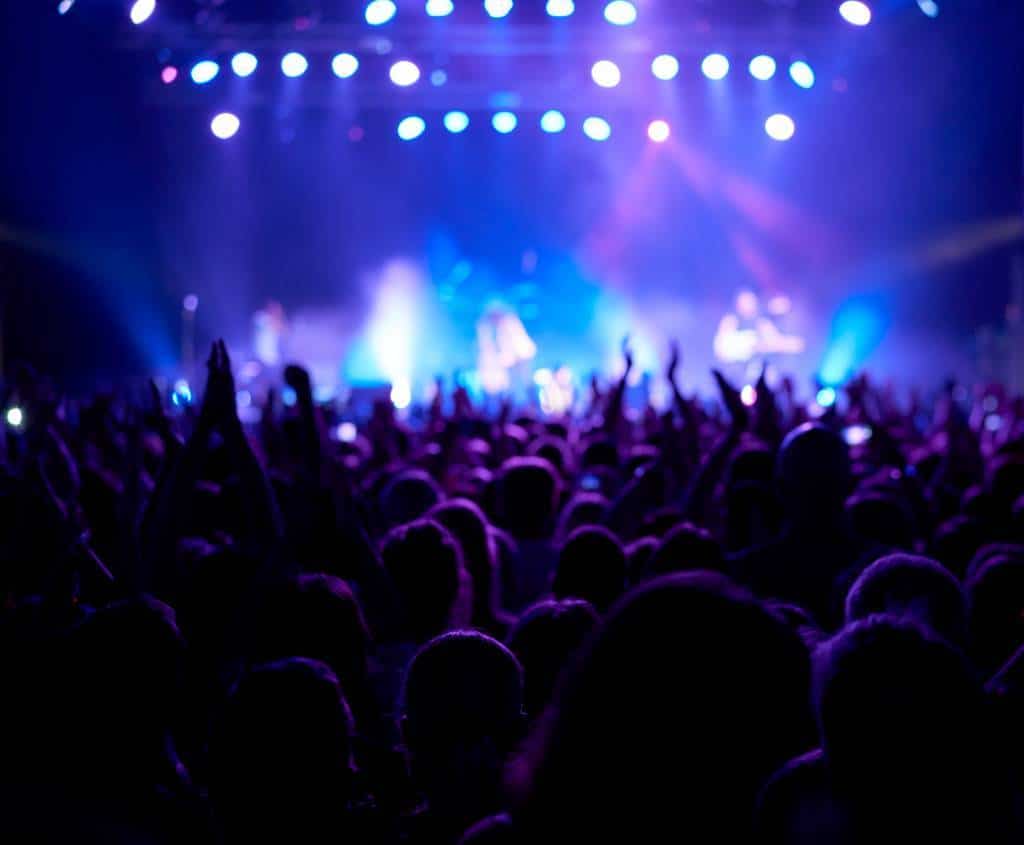 While practicing singing
Music is also the voice. At the crossroads of cerebral, respiratory and digestive functions, it is linked to our emotions and can give us an indescribable feeling of well-being . The vocal cords are muscles whose tensions are connected to our emotional state. Playing with relieves our anxieties and fills us with energy. Besides working on muscles and breathing, singing is also a good way to release your emotions. In the same way as listening to or performing a piece of music, memories and sensations come to the surface, and release all our emotions. Singing is also asserting oneself and building self-confidence to better communicate with others on a daily basis.
It is not insignificant if certain therapies by singing constitute a real accompaniment in the difficult moments of the life: mourning, separation, period of unemployment… Enrolling in the practice of singing allows then to develop its creativity, to stimulate oneself. mentally and socialize, find their identity, face their fears, even to regulate a disease. If you just want to relax, to release the stress of the week, to feel in harmony with a group, singing like music is saving, and allows you to detach yourself from your daily life to better understand it. It is even possible to practice both at the same time.
Music, whether you play it, listen to it or sing it, is a formidable tool for personal development and socialization. Its benefits on the body and on the mind are well established. All you have to do is find your own musical "voice" to free yourself from your stress!